About InSite Inspection Services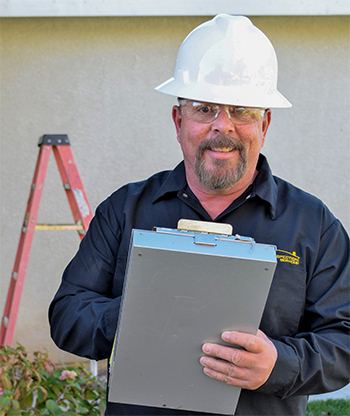 My name is Mark Strawn and I own Insite Inspection Service. For over 30 years I worked in construction. I was a member of the IBEW Local 11 (Electrical) and worked on large and small construction projects. Although electric was my speciality, I was often called on to perform construction responsibilities.
My job was to install, service, repair and maintain multi-faceted jobs. I ordered supplies and hired and trained crews. I was responsible for establishing OSHA (Occupational Safety and Health Administration) guidelines to ensure job safety, paying attention to all details.
Some of my biggest jobs included the Command Center at Edwards Air Force Base, exhaust systems at Lockheed Martin, rollercoasters at Six Flags, alarm systems and tenant improvements at Kaiser Permanente and production and testing of new bottle line conveyor system and boost furnace system at Ball Foster Glass Factory in Chicago. I also supervised and worked local construction sites both commercial and residential.
When I inspect a home, I bring all of my construction knowledge with me. I know how things are built and more importantly, how they should be built. My experience allows me to find any issues quickly.
Over 31 years experience in the field with over 50,000 work hours
TWIC, (Transportation Worker Identification Card) holder, completion and course certification, Basic Operator Safety Training
Certified General Electrician in the State of California
National Electrical Code certified
AHIT Certified Home Inspector
Fully Insured